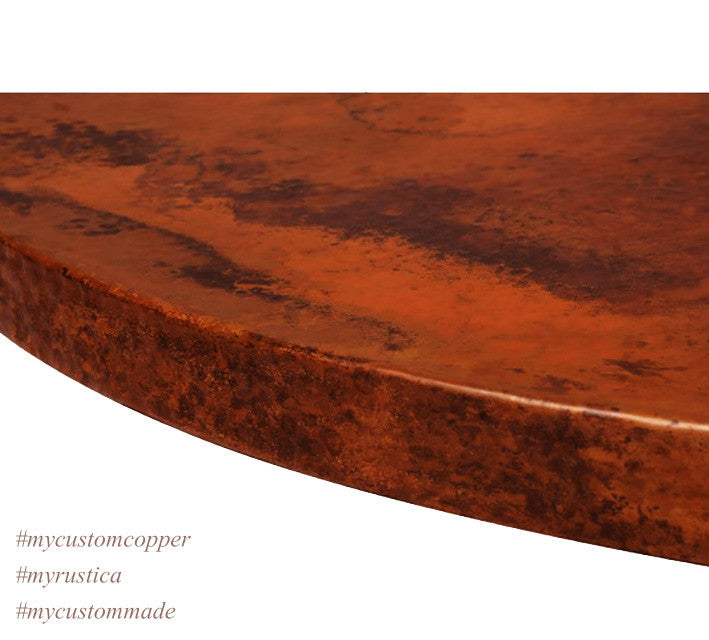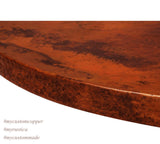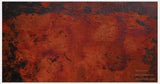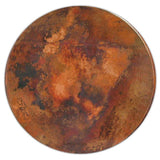 Custom Copper Tabletops "Canonita"
Custom made copper table tops for a restaurant furnishing project. This set is made of four rectangular and two round tabletops. Those copper table-tops are finished with natural fired patina with random darker and lighter spots coverning the entire surface area. Shipping from Mexico to Calofornia included in the price.
4 tabletops 30"x 54"
2 tabletops 36" diameter 
Natural fired copper finishing
Thickness 1 1/2"
Production with delviery estimated for four weeks.